Digital Design - I, Intermediate
INSTRUCTOR
Gul Menet Kirmizi – Hatko Marshan Ceka (MFA – DEU)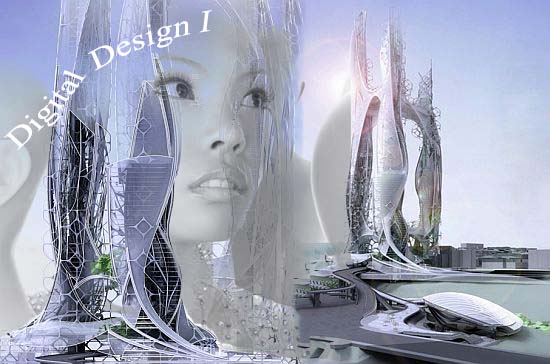 Total 14 Weeks

Level

3. Year & Upper Levels

Prerequisits

Computer Aided Design – 1 & 2 (2D – 3D)

Hours

Total hours per week

Lessons (at Studio)

3 Hours (Lecture)per week

3

Interactive discussions at the office (optional)

4 Office Hours per week

4

Labs / Studio & Practice

3 Hours (Studio Work) per week

3

Final presentations

Semester Project
| | |
| --- | --- |
| DETYRIME | Semester |
| Assignments / Presentations | Students will do weekly presentations based on Active Learning Methods |
| Projects | Students will submit weekly homeworks (projects) and/or reports at the end of each week. |
| Discussions | Optional discussions will be done during office hours |
| Exams | 2 mid term exams |
| Credits | 3 Credits |
1. General Course Description
■ A brief review of related CAD software (AutoCad, AutoDesk Revit Architecture, Sketchup, 3DSMax, Rhinoceros (Rhino), Adobe Photoshop, Adobe Illustrator, Adobe Creative Suite Package etc.,), enabling students to use CAD systems as digital design tools.
■ The concepts of digital design, its role and scope.
■ Proper choice of color and lighting systems in buildings.
■ Selection criteria for furniture and finishing materials.
■ Presentation of digital designs through CAD drawings and documents
■ Historical background of digital design, the classic, conventional and contemporary styles.
■ Study of spatial arrangements and circulation patterns.
■ Finishing materials for floors, walls and roofs.
■ Proper selection of furniture.
■ Treatment of openings (windows and doors).
■ Comprehensive CAD Approach, Applications & Projects for selected spaces such as living rooms, bedrooms, bathrooms, kitchens, offices, etc
3. Course Objectives
Upon completion of this course, the student will be able to:
■ Use and understand the elements (space, form, line, texture, ornament) and principles (scale, proportion, balance, rhythm, emphasis, harmony) of design.
■ Use and understand the various aspects of lighting, space planning and color dynamics.
■ Successfully create a total interior design by working with the elements, principles, lighting, color dynamics, shell treatment and furniture pieces.
1. Program Material
Students will be exposed Manuals of related Programs and Selected web sites.
2. Assignments
Students will submit weekly homeworks and/or reports at the end date of each week.
3. Methodology
Instruction Methods and Techniques Used
| | | | |
| --- | --- | --- | --- |
| ■ | Lectures | □ | Seminars |
| ■ | Multi-media and interactive presentations | ■ | Group work |
| □ | Field and Experimental Course work | ■ | Students participations |
| ■ | Computer Applications and Programming | ■ | Presentations by students |
| □ | Site visits, projects, construction sites and professional offices | □ | Preparation of Research work, brief / extended |
Knowledge and Skills to be acquired
| | | | |
| --- | --- | --- | --- |
| ■ | Knowledge and understanding of subject | □ | Team work abilities |
| ■ | Ability to apply acquired knowledge on similar cases | ■ | Positive participation and self expression |
| ■ | Thinking, Critical / Creative | □ | Preparation of Field Reports |
| □ | Ability to Analyze and study | ■ | Ability to locate resources and information |
| □ | Professional work : Professional Practice and Ethics | ■ | Research abilities; Preparation and presentation |
4. Examinations and Evaluation of Work
Evaluation and Grading

Percentage of Final Grade

1

Participation in Class

10

3

Attendance

10

4

Mid Term Examinations

10

5

Final Presentation

20

6

Final examination

50

7

Total Score

100
5. Selected Literature
Please Click on the Thumbnail forDigital Design I - Intermediate - Course Materials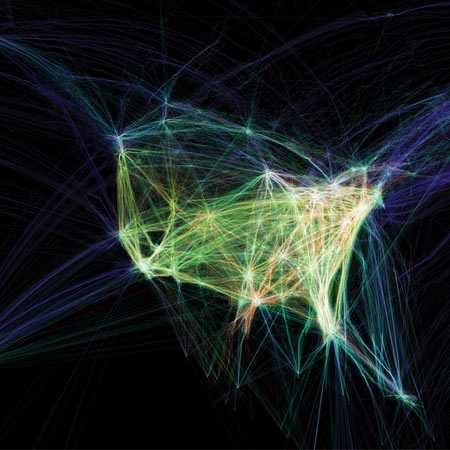 Link to Digital Design I - Intermediate
Visitors since November 15, 2011